Livera Pottery and Ceramic
This is my personal contact for a freelance project. The Livera Pottery and Ceramic Company started very recently. They mainly target online and offshore customers who love pottery and ceramic products. Then, they decide to publish an e-commerce website, and later on, they will launch a mobile app.
Project Overview
About Project
The Livera pottery and ceramic e-commerce website is a platform that showcases and sells a wide variety of handcrafted pottery and ceramic products. The website is designed to provide an attractive and user-friendly online shopping experience for customers interested in unique, artisanal ceramic items. It offers a broad range of pottery, including vases, dinnerware, decorative items, and more. The website's design should reflect the artistry and craftsmanship of the products it sells.
Target Audience
Interior designer
Gift Shoppers
Pottery Enthusiasts
Home Decorators
Personas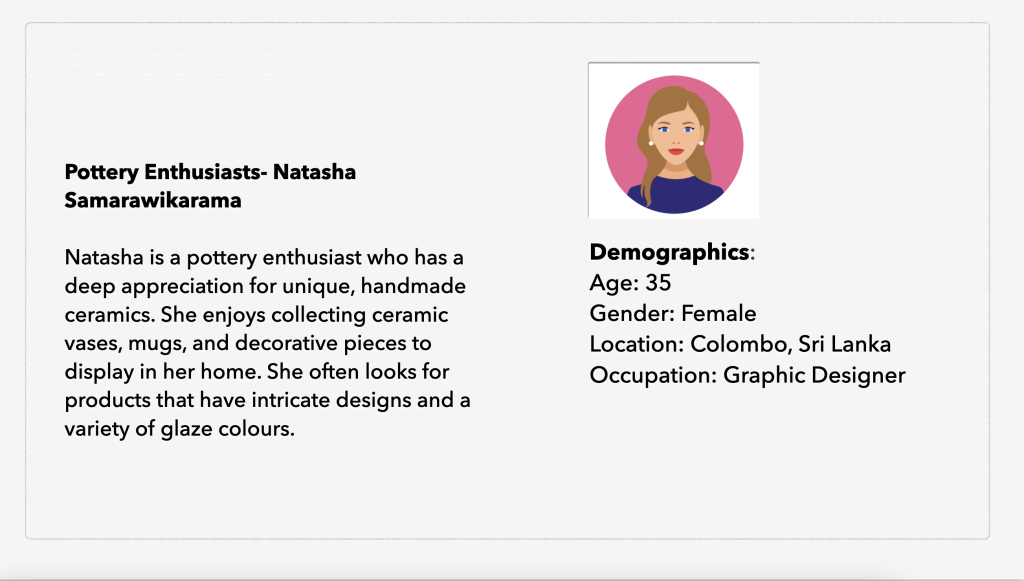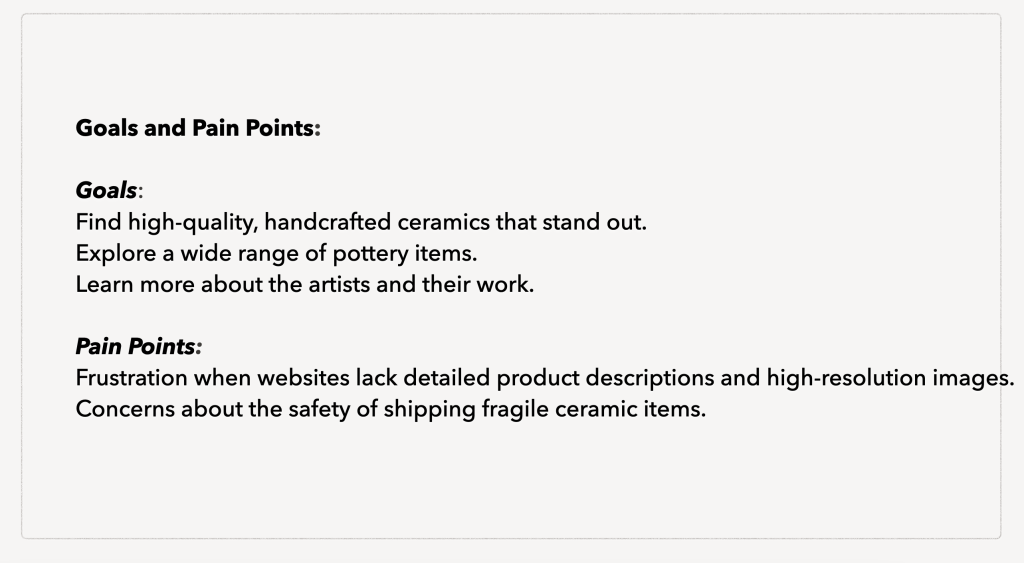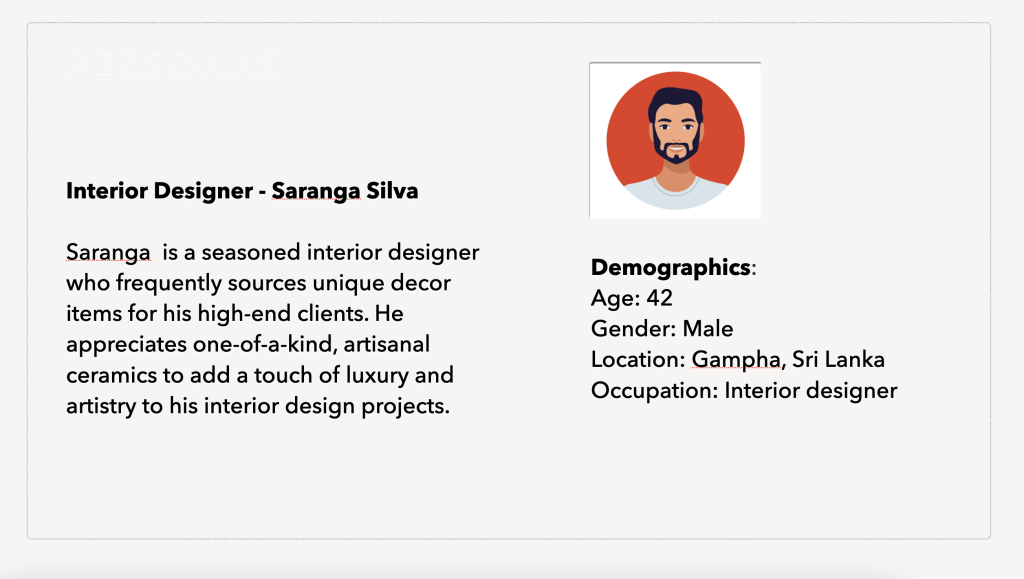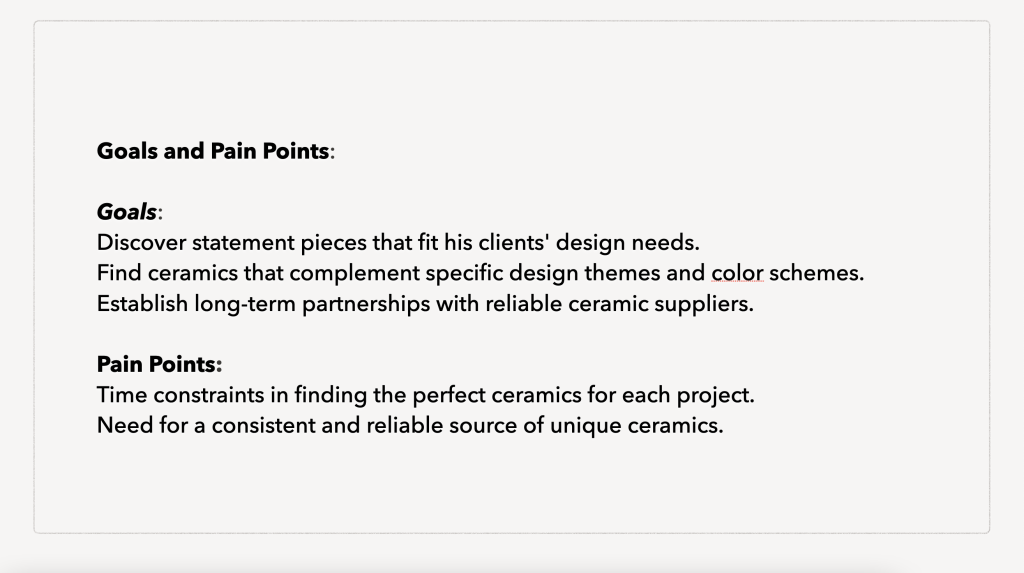 Potential problems and pain points
Limited Product Information: Inadequate product descriptions and images can deter customers from making purchases.
High Shipping Costs: Shipping fragile ceramic products safely can be expensive.
Lack of Customisation: Customers may want personalised or customised pieces, which the website doesn't offer.
Difficulty in Finding Products: An overwhelming product range can make it challenging for customers to find what they want.
Trust and Credibility: Customers might be concerned about the authenticity of the handmade products and the reliability of the website.
Solutions
Detailed Product Descriptions
Customisation Options
Effective Search and Navigation
Responsive Customer Support
Payment Options
Regular Updates
Design Phase
The design phase of the user experience (UX) refers to the visual representations and interactive prototypes of the user interface. ​​​​​​​
Wireframe

Low Fidelity Prototype

Home Page
Shop Page
Products Pages
Design System
I created a logo based on the client requirements in "Canva" and all wireframes and prototypes in "Figma".

Future of Project
A dedicated mobile app designed using the Uizard AI tool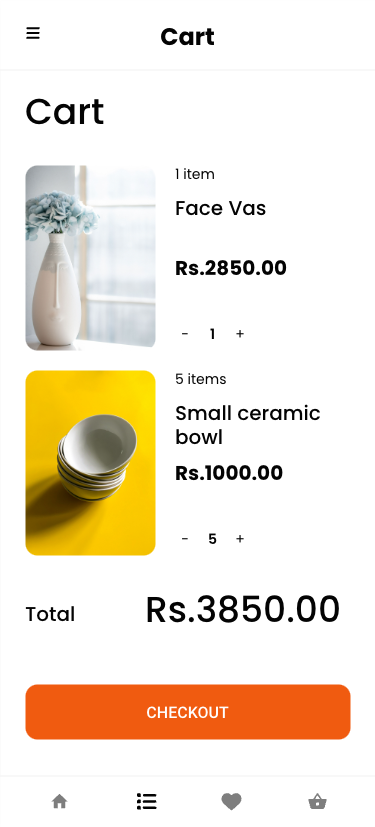 What I got from this Project
This is an ongoing project, and I learned how to design user interfaces for e-commerce websites and mobile apps while considering increasing user experiences. I used Chat GPT for the user research part, Figma for website UI designs, and the Uizard AI tool to create mobile app UIs. I am going to use "Webflow" to build and develop this website. This project fully covers all branding, UI design, and UX processes, including the development part.